Prisms
Boxin provides high-volume Prism lenses for Laser machines, Machine Vision and Medical Equipment in the market, either you need us to manufacture the Lenses or provide an ideal design, our engineers will provide solutions for your request. Contact our experts or get a quick quote.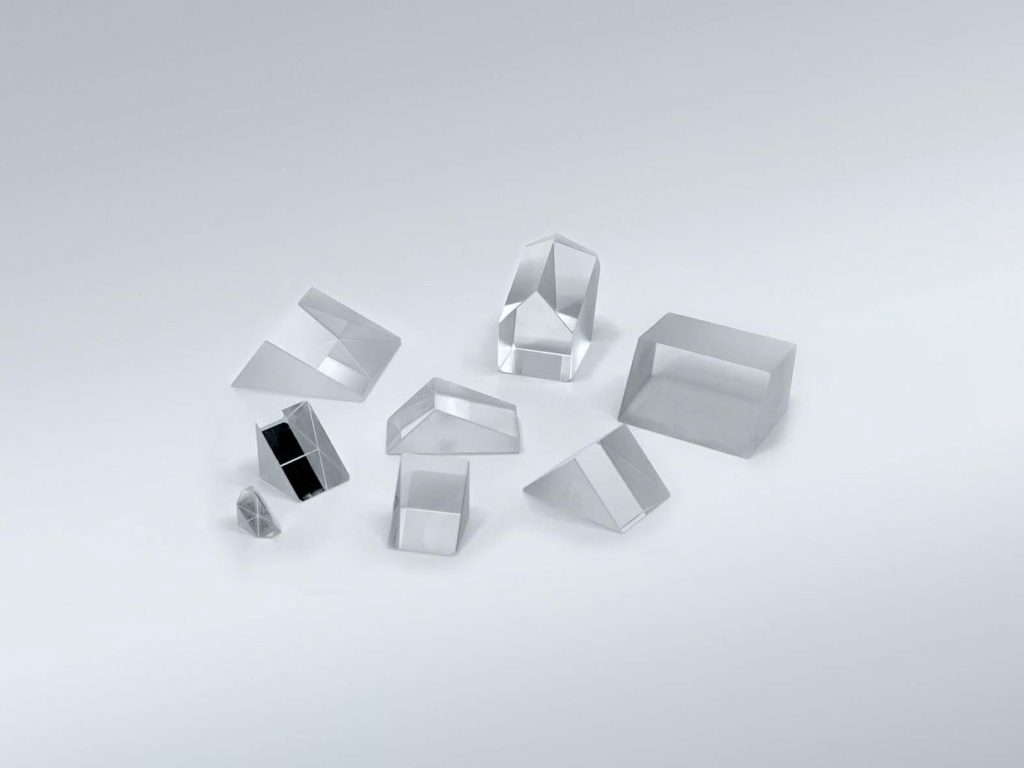 Prisms Process Capability
Boxin manufactures a variety of Prisms in according to customers' need, including Right-Angle Prisms, Cube Prisms, Penta Prisms, Dove Prisms, Roof Prisms, and Rhombic Prisms. The processing range is from 3mm to 500mm, and the minimum angular deviation can reach 3″. Either you need a small numbers of prism lens sample for prototyping or mass production, Boxin is honored to provide assistance to your project.
General Specification
| | |
| --- | --- |
| Materials: Optical Glasses, Laser Crystal, Fused Silica, Radiation Resistant Glasses, IR & UV Materials, e.g., SiO₂, CaF₂, BaF₂, ZnSe, ZnS, Ge, Si, Al₂O₃ etc. | Dimension Range (mm): 3~500 |
| Dimension Tolerance (mm): ±0.005 ~±0.2 | Scratch & Dig: 10/5~80/50 |
| PV: λ/20~λ/Φ100 mm | Angel Deviation: 3″~5′ |
| Coating: Customizable (For details, please refer to Boxin Optical Coating.) | |