Cylindrical Lenses
Cylindrical Lens has a curvature on one dimension and designed for focusing light source into one-dimensional shape. In other words, to change the way of the light source in an optical system and turns it to a linear light source. The cylindrical lens can be used to correct astigmatism of an optical system. It is widely used in high precision measuring instruments and devices such as the high-power and long distance linear interferometer. Cylindrical lens is also often used in Synchrotron Radiation Beamlines, Barcode Scanning and High-power Laser system etc. Boxin supplies cylindrical lenses in a various types of materials in order to meet customer's demands, including Optical Glasses, Laser Crystal, Fused Silica, Radiation Resistant Glasses, IR & UV Materials and Metal Materials, e.g., SiO₂,CaF₂,BaF₂,ZnSe and ZnS etc.
Cylindrical Lenses Process Capability
Boxin owns more than 100 sets of CNC cylindrical lens grinding and polishing machines; meanwhile, we also have 40 sets of traditional polishing machines.
In terms of accuracy inspection, Boxin adopts ZYGO laser interferometer equips with diffractive lenses for different radii of cylindrical products. Moreover, for generatrix, perpendicularity, and bevel angle, Boxin has a self-developed a cylindrical lens inspection equipment.
The processing materials for Boxin cylindrical lenses covered Visible Light, Near IR, Far IR, etc. Processing range is extensive, from 2mm to 1200mm in length, and width is up to 650 mm.
Annually, Boxin supplies 2,000,000 pieces of cylindrical lenses to customers worldwide.
General Specification
| | |
| --- | --- |
| Materials: Optical Glasses,Laser Crystal,Fused Silica,Radiation Resistant Glasses,IR & UV Materials,Metal Materials,e.g., SiO₂, CaF₂, BaF₂, ZnSe and ZnS etc. | Radius Range (mm): R2~R∞ |
| Dimension Range (mm): 2~1200 (Max width : 650mm) | Dimension Tolerance (mm): ±0.01 ~±0.2 |
| Thickness Tolerance (mm): ±0.01 ~±0.2 | Scratch & Dig: 10/5~80/50 |
| PV: λ/20~λ/2 / Φ100 mm | Centration: 30″~5′ (or Δt ≤0.02) |
| Clear Aperture: >90% | Manufacturing Capability: 2,000,000 pieces/year |
| Coating: Customizable (For details, please refer to Boxin Optical Coating.) | |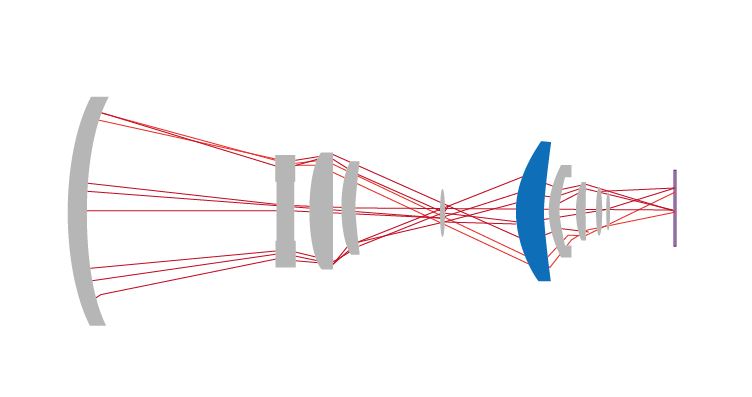 Cylindrical Lenses workshop
More than 100 sets of CNC Cylindrical Lens Grinding and Polishing machines
More than 40 sets of traditional polishing machines
Six-axis Cylindrical Lens Polishing machines
Self-developed large-sized Cylindrical Lens Polishing machine: ZM1000