Flat Optical Components
Boxin customizes various types of Flat Surface Optical components used in Projection System, Imaging System, Optical Measuring System, Optical Display System, 3D Printing, Aerospace, and Medical Treatment, etc. Our professional Optics Designers and Manufacturing Engineers are capable of developing a satisfactory solution according to customers' drawings.Contact us now for consultation and quotation.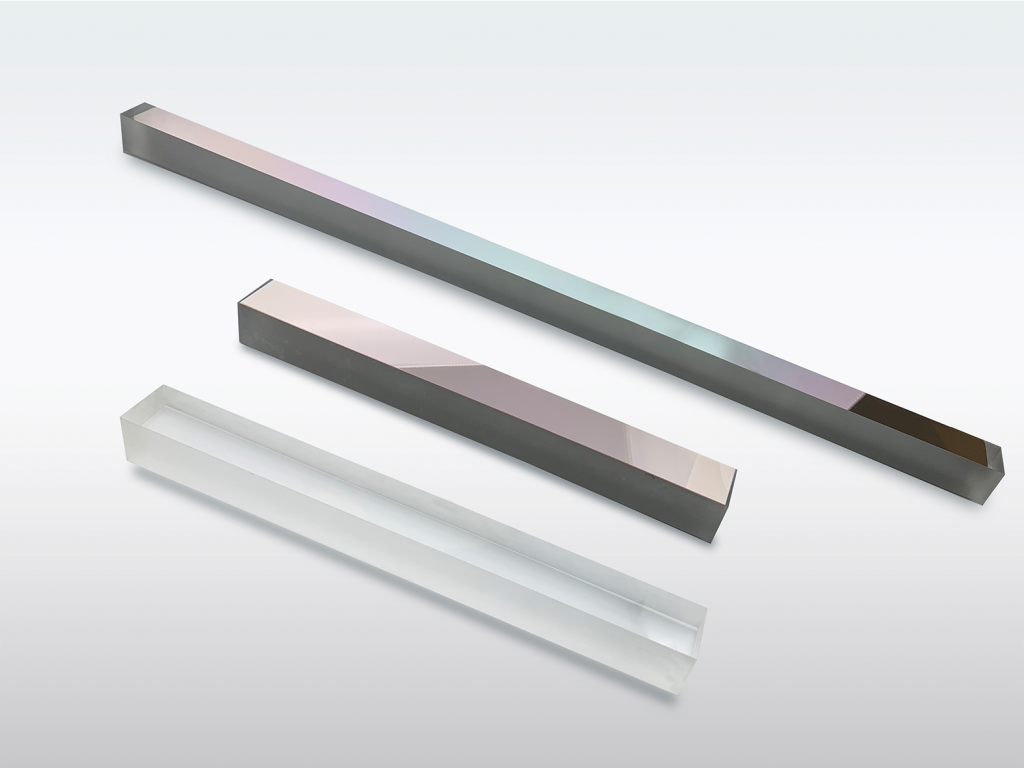 Flat Optical Components Process Capability
We process Flat Optical components with colorless optical glass, colored optical glass, laser crystal, fused silica, radiation resistant glass, UV and IR materials, fiber optical glass, acoustic-optical glass, magneto-optical glass and photochromic glass, such as SiO₂、CaF₂、BaF₂、ZnSe、ZnS、Ge、Si、Al₂O₃, etc. Annual production is about 500,000 pieces. Boxin has a self-developed CNC 800mm Large-scale Flat milling machine, 2 sets of 2000mm Large Ring Polishing machines, 3 sets of 1000mm Separators, 8 sets of Double-side polishing machines, etc., which provide reliable hardware production facilities of large-size flat series products. Either a small volume samples or a large quantity for mass production, Boxin is honored to assist in completing customers' project.
General Specification
| | |
| --- | --- |
| Materials: Optical Glasses,Color Glasses,Laser Crystal,Fused Silica,Radiation Resistant Glasses,IR & UV Materials,Fiber Optical Glasses,Acousto-Optic Glasses, Acousto-Optic Glasses,Photochromic Glasses,e.g., SiO₂, CaF₂, BaF₂, ZnSe, ZnS, Ge, Si, Al₂O₃ etc. | Dimension Range (mm): Φ1.8~Φ1200 (maximum processing size for non-circular plano products: 1200mm) |
| Dimension Tolerance (mm): ±0.005 ~±0.2 | Thickness Tolerance (mm): ±0.01 ~±0.2 |
| Scratch & Dig: 10/5~80/50 | PV: λ/20~λ/Φ100 mm |
| Parallelism: 10″~5′ | Manufacturing Capability: 500,000 pieces/year |
| Coating: Customizable (For details, please refer to Boxin Optical Coating.) | |

Boxin's house-made Processing Equipment for Flat Optical Components
CNC 800mm Large Flat Surface Milling machine
2000mm Large Ring Polishing machines
1000mm Segregator
Double-Sides Polishing machine